Wednesday, January 18, 2012 / by Justin Hoffmann
What do Anne Hathaway and Britney Spears all have in common? Each of them took the formal step toward marriage in the past few weeks with holiday-season engagements.
While the engagements mean weddings and honeymoons to plan, it can also mean some real estate rearranging as the stars consolidate, downsize or realign their real estate holdings in preparation for the next stage of their relationships.
Here's a look at some of the homes the stars may be expected to let go.
Anne Hathaway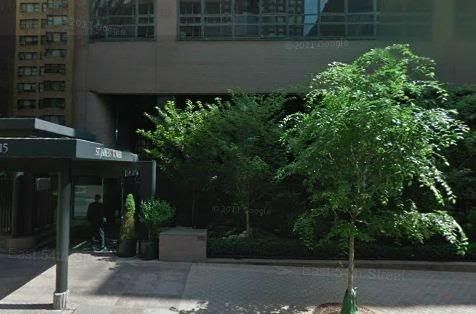 Hathaway has long called New York home (she previously rented a penthouse), but has more recently been living in a 1,153-square-foot condo, pictured above, in Manhattan's Sutton Place neighborhood that she purchased for $1.6 million in 2007. Hathaway's condo has 2 bedrooms, but with only a little over 1,100 square feet, Hathaway may be looking for a little more room to roam with her husband-to-be Adam Shulman.
Britney Spears
We recently detailed Britney Spears' variety of real estate wheelings and dealings, including her most recent Thousand Oaks rental home. Spears picked up the new home shortly before the announcement of her engagement to her former manager, Jason Trawick. Spears' enormous home has plenty of high-end amenities to keep her, the new hubby and her two young sons happy. But given her proclivity for real-estate swaps, she could be in the market for a new home shortly after the wedding.
Elsewhere in celebrity real estate news this week:
"Scarface" director lists Santa Monica mansion for $4.25 million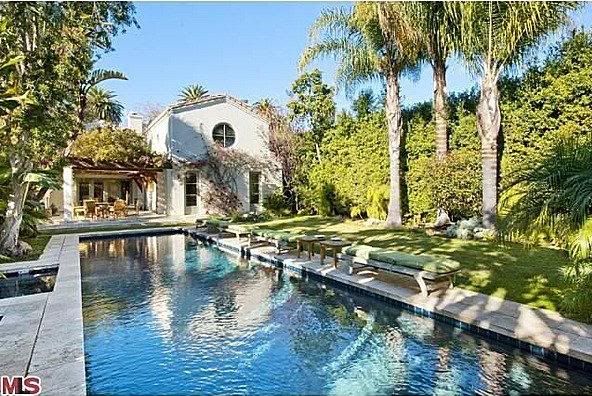 "Say hello to my little friend!" Or, in this case, a not-so-little house. The 4,200-square feet mansion owned by the director behind Al Pacino's noted portrayal of Cuban mobster Tony Montana has just hit the Santa Monica real estate market.
Though not quite as expansive as the opulent 10.39-acre estate that housed Montana in the 1983 cult film, Brian De Palma's 3-bedroom, 3-bathroom villa emanates Mediterranean luxury upon entry with a spacious first-floor living room and two-story, vaulted ceiling den.
As it turns out, De Palma has the potential to turn a Montana-worthy profit on the sale of his long-time home. Property records show De Palma purchased his Santa Monica home for $968,500 back in 1994. Listed at $4.25 million, the asking price is 339 percent higher than the original purchase price and well above the median Santa Monica home value of $816,000.
By Erika Riggs
Visit Source