Tuesday, April 10, 2012 / by Justin Hoffmann
The Consumer Financial Protection Bureau announced Tuesday that it's considering new rules aimed at mortgage servicers to help protect consumers against "costly surprises."
The bureau's new rules will require servicers to issue mortgage statements that are more clear, as well as better disclosures about any fees or changes in a loan's interest rate.
"We want to make sure that at all times consumers know how much they owe, what they are paying, and how their payments are being applied," said Richard Cordray, director of the consumer bureau in a Tuesday speech.
This would be the federal government's first major move to crack down on the entire mortgage servicing industry, including big banks that service mortgages, since the housing bust and resulting financial crisis.
The new rules coincide with new standards set forth by a large settlement deal between states attorneys general and the five largest mortgage servicing banks. Those standards only impact the five largest banks and are aimed at halting robosigning and other improper foreclosure practices on homeowners who are late with payments.
The Consumer Financial Protection Bureau's rules would ask all servicers to ensure better transparency for all borrowers -- not just those whose loans are delinquent. The rules would take effect next January, according to the bureau.
The bureau is considering a rule to require all mortgage servicers to spell out more details in monthly statements such as a breakdown of mortgage payments by principal, interest and fees. Servicers would also have to itemize fees and charges, and warn about possible late fees.
Another rule would target interest rate changes. Servicers would have to explain how a new rate is calculated and when it will kick in, while warning of future interest rate changes and penalty fees on mortgages paid off early.
The rules would also tackle so called "force-placed" insurance, which is property insurance that the bank takes out for homeowners who either miss an insurance payment, allow their property insurance to lapse or just don't have as much insurance as the bank would like.
Among other things, the servicer would be required to ask homeowners for proof of insurance before charging for force-placed insurance.
Last week, New York Financial Services Superintendent Benjamin Lawsky said he is looking into whether forced-place policies cost more than they should.
By Jennifer Liberto
Visit Source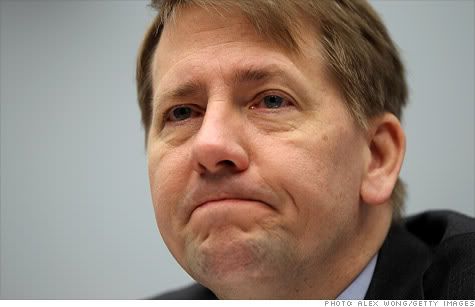 Richard Cordray, director of the Consumer Financial Protection Bureau, is set to announce new rules are under consideration for mortgage servicers.