Monday, December 19, 2011 / by Justin Hoffmann
Many people are considering all kinds of ways to make their home more energy efficient these days. They realize that they can save money on cooling and heating expenses by taking steps to insure energy efficiency. Plus, with winter right around the corner, it is a good idea to start winterizing your home now. This will help lower fuel costs and keep your family warm and comfortable on those blustery, cold nights to come.
There are plenty of basic steps you can take to winterize your home in preparation for winter. The following are three favorites with homeowners and homebuilders alike.
1: Get Insulated
The first thing you should do to help with heating, as well as cooling, is to be well insulated. Most of the heat lost in a home escapes by way of the homes attic. Hopefully, you already have the standard twelve inches of insulation inside your attic. If not, then you should consider adding some before winter comes. If you will be adding to the existing insulation, you should not add the type with a backing made of paper. The paper layer in between layers of insulation can cause moisture problems that wont help energy efficiency at all. Insulating your home may seem like a large expense but you will notice significant savings on your monthly utility costs because of it.
In addition to your attic make sure you look for cracks where heat may escape around windows and doors. Be sure to caulk, fill, and weather strip all the gaps and wholes and put storm windows if you have them.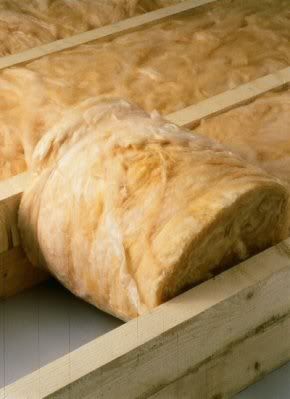 2: Check Your Heating
The second best idea when it comes to winterizing tips for your home is to check your heating units. This includes your furnace, fireplace, wall units, or whatever you use to keep your home cozy during winters raw winds. Keeping heating units and ducts clean and dust free isnt always possible so testing them before you need to use them is ideal. If youre not sure how to do this maintenance, it is easy enough to hire a professional. They will clean and inspect your heat units and check gas pipes, lines, flues or chimneys for any potential problems that could occur.
3: Protect Your Pipes
The third way to prepare your home for winter and a very important step in winterization of your home is to protect your pipes. Frozen pipes are not easy to deal with should they freeze and then burst. Wrapping them is much easier compared to cleaning up and fixing the damage they could cause if you were to have water spraying everywhere; especially if the temperatures are cold. Pipes should be wrapped wherever they are in your home but most especially if they are in areas like garages, basements, or crawlspaces. You can purchase the items you need from your local hardware store: heating tape or foam rubber sleeves that fit snugly around pipes or fiberglass insulation. These methods should prevent most pipes from freezing and bursting and the headaches that would accompany such an incident.

4: Install or freshen the batteries of your alarm detectors
If you dont already have a carbon monoxide detecter in your home, you should get one. Gas-log fireplaces and furnaces can give off toxic carbon monoxide gases. Undetected carbon monoxide leaks can be deadly. If you have one, you should change the batteries. We change the batteries in our smoke alarms and carbon monoxide detectors twice a year, around daylight savings time changes. Its a good idea to periodically test alarms to be sure batteries are still working properly.
If your detector is between 5 and 10 years old, replace it with a new one.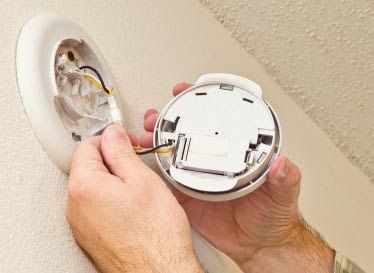 5: Outside
Bring in all your patio furniture, hose and small planting pots, and any other smaller items. If your property has large trees check for loose branches and trim back any that may fall on your property from heavy snow. Clean out your gutters from accumulated seasons worth of fallen leaves and debris. Use a hose to water down the spouts and clear away any loose debris. Check your roof for an worn roof shingles or tiles that may need to replaced.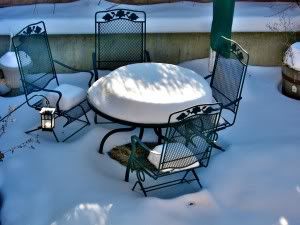 It is easy to prepare and maintain your home for winter before the cold hits. You can save money in the long run, increase the energy efficiency of your home, and prevent some unwanted incidents from happening in those cold days ahead.
By Stacy Gianakura
Visit Source