Wednesday, February 8, 2012 / by Justin Hoffmann
Super Bowl XLVI Sunday means finding the perfect place to party while rooting for Tom Brady's Patriots or Eli Manning's Giants. Of course, some NFL stars past and present are not exactly hurting when it comes to palatial digs big enough to host the neighbors.
Which one of these guys would you like to score an invite from to celebrate that unofficial national holiday?
Tom Brady (New England Patriots 2000-present)
The Patriots' MVP QB told the crowd after the AFC championship game at Foxboro that he, well, kind of stunk it up against the Baltimore Ravens. But with an arm that will land him in the Football Hall of Fame, Brady doesn't have a lot to sweat — at least on the football field. In real estate matters? Well, Brady's been a little down on his luck trying to sell his apartment in the Boston real estate market. After taking a $400,000 price cut from his original 2009 list price, the home was re-listed in early October for $10.5 million. The 5,311-square foot condo offers 3-plus bedrooms, 3.5 baths, a master suite, luxurious kitchen and a state-of-the-art gym.
Tom Brady's Home for Sale:$2,198,000.
DeMarcus Ware (Dallas Cowboys 2005-present)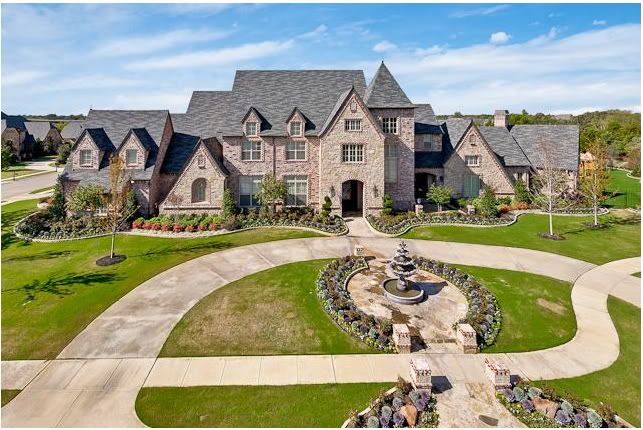 From the looks of it, the All-Pro defensive end is moving up in the world of high-end real estate, listing his Dallas-area home for a cool $2 million. It's not that surprising, considering the five-time Pro Bowler is the highest-paid Dallas Cowboy ever, signing a six-year, $78 million contract extension, $40 million of which was guaranteed. Ware's home is located in one of Dallas' finest gated communities and maxes out at a whopping 9,304-square. The manse features four living areas, numerous bonus rooms, a wine porch, seven fireplaces, a theater room, and chef's kitchen.
DeMarcus Ware's Home for Sale:$2,198,000
Carson Palmer (Cincinnati Bengals 2003-2011, Oakland Raiders 2011-present)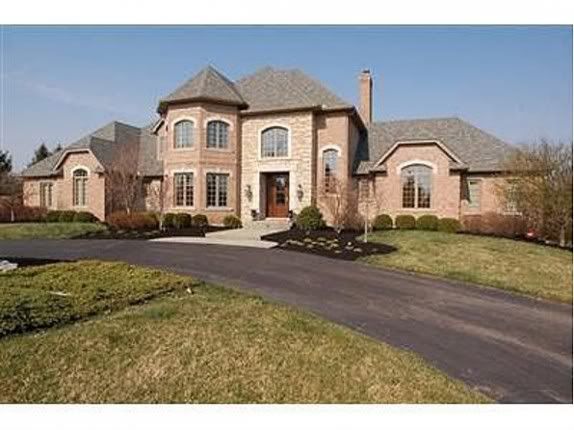 After an ongoing dispute between Palmer and Bengals president Mike Brown regarding Palmer's request to be traded, the team finally let go of the quarterback in October 2011. Now playing for the Oakland Raiders, the QB has moved out West, selling his Cincinnati home for $1.915 million. The 5-bedroom, 5.5-bath home is situated on a private 5-acre lot and is filled with architectural details like carved-wood paneling, floor-to-ceiling windows and built-in bookcases. With a full game room, pool table and wet bar, this place could be the new owner's perfect Super Bowl party setting.
Carson Palmer's Home Sold: $1,915,000
JaMarcus Russell (Oakland Raiders 2007-2009)
While quarterback JaMarcus Russell was making plays on the football field, he apparently wasn't making payments on his million-dollar mansion in Oakland. According to TMZ, Russell "allegedly failed to pay $195,512.05 in mortgage payments." In the midst of trying to settle his Oakland real estate mess, Russell is also looking for a job. He was released from the Raiders in May 2010 and is currently a free agent.
Terrell Owens (San Francisco 49ers 1996-2003, Philadelphia Eagles2004-2005, Dallas Cowboys 2006-2008, Buffalo Bills 2009, Cincinnati Bengals, 2010, Allen Wranglers of the IFL 2012-present)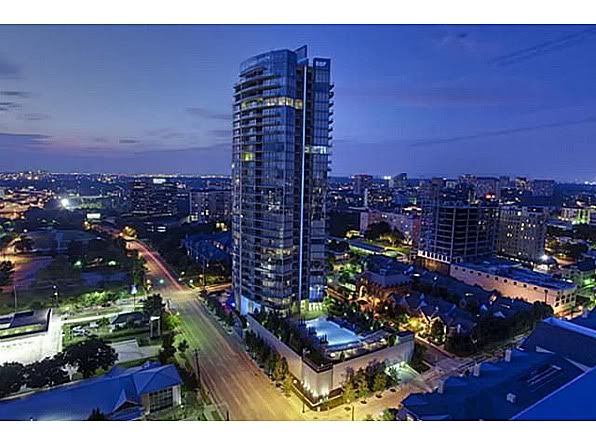 T.O. has never been shy — about anything. Not his flamboyant touchdown celebrations, his reality-TV persona or about his own prodigious talent on the field. The Pro Bowl receiver's ambition to return to the game has garnered the usual T.O. media overkill, and so has his equally high-profile life in luxury real estate. That includes a recently reported monster price drop for the condo Owens owns in the pro athlete-friendly Azure high rise in Dallas. Originally listed for $2.125 million, the 3-bedroom, 4.5-bath unit took a $95,000 price cut before being taken off the market last month. But don't worry, Owens is not without a place to call home. He still maintains a monster crib outside of Atlanta, which was featured on MTV Cribs and in other celebrity real estate listings.
Kurt Warner, (St. Louis Rams 1998-2003, New York Giant 2004, Arizona Cardinals 2005-2009)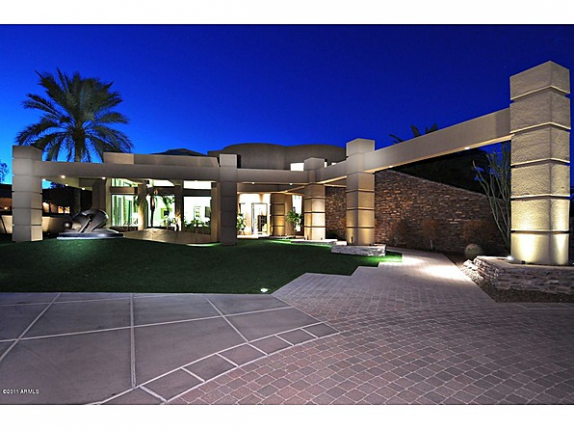 Former NFL star quarterback Kurt Warner is far from his days as a grocery store stock boy. The MVP of Super Bowl XXXIV has moved onto another Phoenix-area manse, recently listing his massive Paradise Valley estate for $4,998,500. The 7-bedroom, 6.5-bathroom contemporary home boasts 11,329-square feet of living space. Loaded with all of the sleek amenities a pro athlete could want, Warner's pad is worthy of its high-end price tag. The home features a gourmet granite kitchen, expansive family entertaining areas, a butler's kitchen and a spectacular dining room. On the entertainment side, it features a large billiards room with wet bar, spacious guesthouse with separate entry, a piano room, formal living, theater room and a spa.
Kurt Warner's Home for Sale:$4,998,500
Walter Jones (Seattle Seahawks 1997-2009)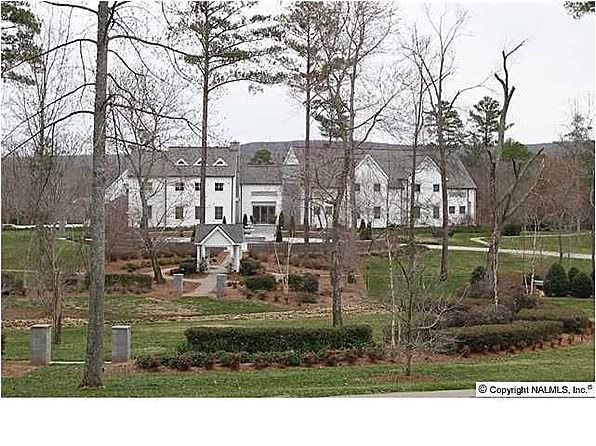 Not many people have a regulation-sized football field with "NFL standard goal posts in each end zone" included on their property. But when you're a nine-time Pro Bowler and six-time All-Pro NFL player, it's a must — apparently! Jones moved into the 13,000-square foot mansion in his native Alabama after retiring from football in 2009, and last year he listed the massive estate for $3.5 million, which is currently still on the market. Besides the football field, Jones' home includes a lighted sport court and "sports house," as well as in-ground pool and pool house with TV area, bar and full bath. The 14-acre-plus property also has walking trails, gazebo, guest house and six-car garage.
Michael Strahan (New York Giants 1993-2007)
Former Giants defensive end Strahan is a NFL commentator for FOX NFL Sunday these days, but he made no bones about how he'd prefer to be with his old team on the field come Super Bowl Sunday. The seven-time Pro-Bowler retired in 2008 after the Giants won Super Bowl XLII, but he does have other business to attend to these days. That includes deals in the Los Angeles-area real estate market. His 9,200-square foot Brentwood estate recently hit the market with a $6.95 million price tag. Featuring 6 bedrooms, 8 baths and 2 powder rooms, the home includes a master suite, large balcony, his/her baths, walk-in closets, as well as steam/dual shower.
Jake Plummer (Arizona Cardinals 1997-2002, Denver Broncos 2003-2006, Tampa Bay Buccaneers 2007)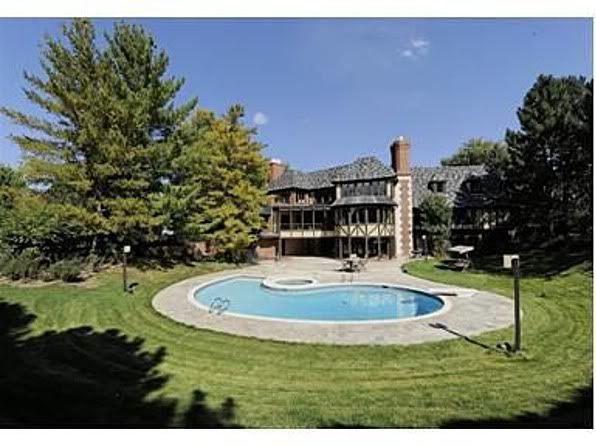 The former quarterback-turned-professional-handball-player may have been able to easily walk away from the NFL, but he hasn't had such luck shedding his Cherry Hills Village home in Englewood, Colo.. The seven-bedroom, eight-bath home is still on the market, listed for nearly $3 million. Situated on 2.81 wooded acres, the property features a pool and tennis courts.
Troy Aikman (Dallas Cowboys 1989-2000)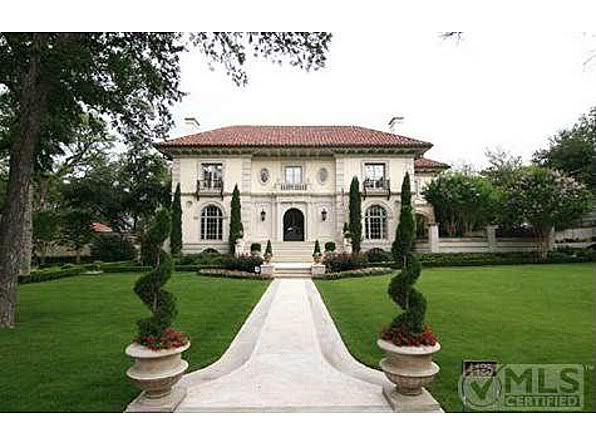 Former Dallas Cowboys star quarterback Troy Aikman set the standard when he was racking up Super Bowl rings. It's no wonder that his real estate holdings are equally impressive, including the home Aikman listed for $24 million last May, making it the most expensive residence currently on the Dallas real estate market. The Mediterranean-style mansion sits on nearly 1.5 acres with a creek running through it. There are 5 bedrooms, 7 baths, a sports court, outdoor fireplace/pit, outdoor living center, wet bar, exercise room, game room, library and guest quarters.
Joe Montana (San Francisco 49ers 1979–1992, Kansas City Chiefs 1993–1994)
NFL Hall of Famer Joe Montana is offering a major discount on his Sonoma vacation retreat — a $14 million price cut! That's the second big cut for the San Francisco 49ers family, considering the way the Niners were cut from the playoffs by the Giants in the NFC title game. Now listed for a jaw-dropping $35 million, Montana's Tuscan estate is close to 10,000 square feet and sits on 500 acres of lush wine-country land with creeks, wide-open views and even a private pond stocked with fish. The grounds also include an equestrian center, a full-sized basketball court, skeet shooting range, gym, pool and spa.
By Camille Salama
Visit Source